The University of Virginia Board of Visitors has formally approved the construction of a new softball stadium, which will be located at the corner of Massie and Copeley Roads. The goal is to create both a compelling team and spectator experience, with the benefit of having the other shared athletic facilities nearby. Groundbreaking on this project took place in October 2018 with a projected completion date of spring 2020.
"It's important for any of our student-athletes or any of our students to make sure that they have a great facility to maximize their potential to learn, grow, develop, get better, and so this facility will certainly help our softball student-athletes thrive," says UVA athletics director Carla Williams.
This project is based on the UVA athletics department's goal to build and maintain the highest quality facilities in the country with the purpose of attracting and developing the best student-athletes to the University annually. This facility will also further strengthen team culture and enhance UVA softball's competitive presence in the ACC and on the national stage.
The main focus of this project is to enhance the capacity for player development by constructing an indoor practice facility that includes two batting tunnels. In addition, this facility will include a locker room, administrative support space and a lounge for players.
These additions will help create a dynamic area for players and coaches. Upgrades to the grandstands to benefit the spectator experience will also take place.
| Naming Opportunity | Minimum Gift Required |
| --- | --- |
| Player Development Center | $250,000 |
| Entry Plaza | $250,000 |
| Home Dugout | $200,000 |
| Home Locker Room | $200,000 |
| Batting Cage | $100,000 |
| Batting Cage | $100,000 |
| Naming Opportunity | Minimum Gift Required |
| --- | --- |
| Batting Cage | $100,000 |
| Press Box | $50,000 |
| Coaches Meeting Room | $50,000 |
| Training Room | $25,000 |
| Lockers (each locker) | $10,000 |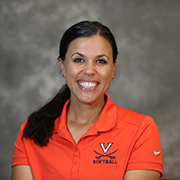 "The new softball facility is a game-changer for us. It gives us the opportunity to be on a national stage. It's not the bricks and mortar that make a program but being visible sure helps to gain momentum. We're in the middle of the athletic precinct, and so for anyone that's going to a basketball game, soccer game, lacrosse game, baseball game, we get to be right in the thick of it."
INVEST IN THE FUTURE OF VIRGINIA SOFTBALL
INVEST IN THE FUTURE OF VIRGINIA SOFTBALL
The University of Virginia Softball Facility will enable Virginia Softball to continue its quest for success. You can help make this facility a reality and be part of Virginia Softball's future. Your donation will give our softball student-athletes the opportunity to be successful in their studies and on the field. To learn how you can help, please contact: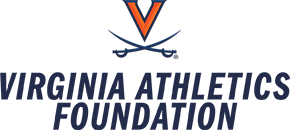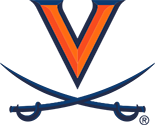 Design plans for this softball facility are ongoing and subject to change.